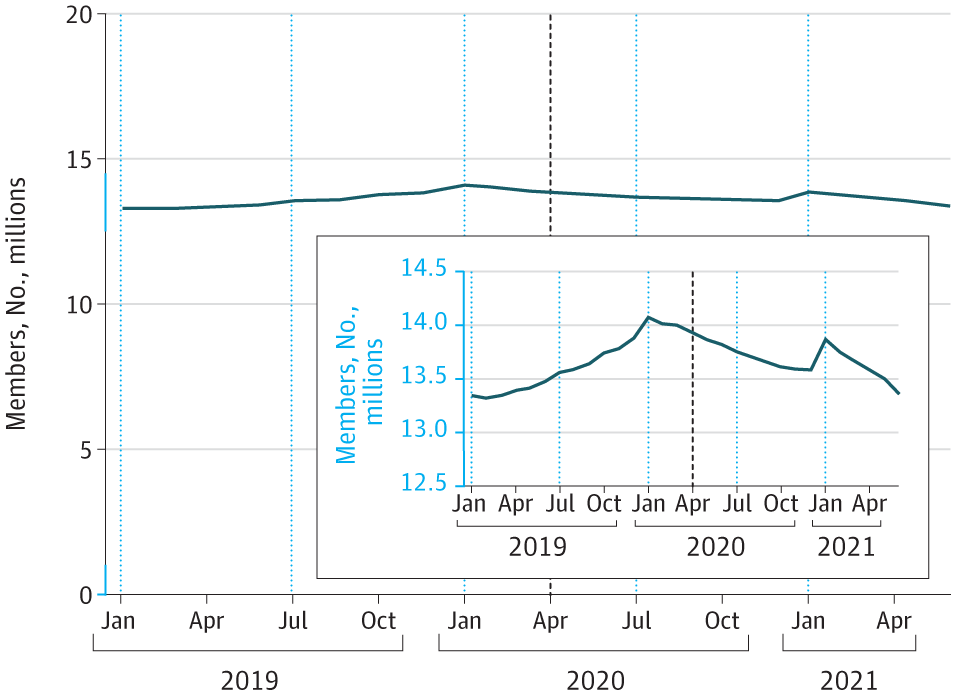 What is the problem
The COVID pandemic has taken over 1 million lives in the US, but has affected healthcare delivery for all 300 million Americans. How has the pandemic impacted healthcare spending, insurance enrollment, and the quality of our healthcare delivery and algorithms? We use quasi-experimental methods to isolate impacts from COVID on the broader health care system.
What are we doing
We have partnered with 2 large national payers, a real-world data company serving 200 million Americans, and the largest integrated health system in the US to amass some of the largest datasets to date investigating the pandemic's impact on routine care delivery. In one study, we showed that rates of employer-sponsored insurance declined by 5% even into year 3 of the pandemic. In other studies, we showed that despite decreased numbers of cancer diagnoses, time to treatment and value of cancer care remained suboptimal during the pandemic. We are currently working with large national data to study areas like the impact of the pandemic on specialty reimbursement and overall health spending.
Impact
Our studies have informed how several physician groups, health systems, and payers may anticipate "pent-up demand" in services heading into the later years of the pandemic. Our work on algorithm performance drift during COVID has been featured in popular media and has spurred other research efforts to investigate "COVID Drift" in other predictive algorithms.